Structural Design Solutions is an award-winning, internationally-recognised structural engineering consultancy with a reputation for providing professional, innovative, proactive and effective structural engineering solutions. We work across the residential, commercial, industrial, retail and health industries in both the public and private sectors.

Services / Capabilities
Structural Design Solutions is committed to technical excellence, innovative design and a collaborative approach. It's the way we work on every project.
We provide qualified expertise and professional knowledge for a wide range of structural, civil and infrastructure projects. These include commercial and residential buildings – such as high rise towers, hotels, resorts and leisure complexes – as well as marine, sports and recreation, manufacturing, health, education and transport structures and facilities. The foundation to achieving successful results for our clients comes through our expertise in engineering cost effective and timely design solutions.
This philosophical and practical commitment allows us to deliver effective outcomes by offering a comprehensive a range of professionally-qualified, technically-sound structural engineering services. This includes inspections, reports, expert witness, concept development, detailed design and documentation, site supervision, and value-added reviews.
Structural Design Solutions specialises in the following;
Finite Element Modelling
Structural Steel
Excavation, Shoring and Underpinning
Piling Design
Post Tensioning Design
Reinforced Concrete
Timber Design
Temporary Works Design
Formwork Design and Inspections
Building Adjacent Rail Infrastructure
Vibration Control of Wind-Sensitive Tall Buildings
Our clients include Developers, Builders, Architects, Project Managers and Specialist Sub Contractors and we offer specific experience in the structural design requirements for:
Residential
Commercial
Industrial
Health and Retirement
Retail
Luxury Housing
Heritage
Projects
Structural Design Solutions has worked on some of Australia's major building projects since 2005. We've also provided structural engineering consultancy services for some exciting and innovative large international projects.
Among the projects we've provided effective structural design solutions for are major high-rise residential and commercial developments, industrial estates, bridges and luxury private residences as well as hotels and resorts, stadiums and entertainment venues and shopping centres,
Clients
For over 10 years, Structural Design Solutions has been able to develop sought-after expertise in many specialised technical areas of engineering that meet the ever-changing needs of developers, builders, architects and project managers.
This knowledge, skill and adaptability – coupled with our commitment to innovative, collaborative and effective solutions – has allowed us to work with a diverse portfolio of private, corporate and government clients on projects across Australia, as well as internationally, in countries such as Fiji and in the United Arab Emirates capital, Abu Dhabi.
Our current and past clients include:
Developers
Amalgamated Property Group, Australian Urban Projects, Caldas, Coronation Property, D&A Property Group, Dasco Australia, Deicorp, Ecove, Housing NSW, Hungtat Worldwide, Integrated Group Services, Juniper, LEDA Holdings, Meriton, Miramax Projects, Morris Property Group, Norwent, Parkview Group, Payce Properties, Paynter & Dixon, Platino Properties, REICorp, Sekisui House, St Hilliers, Sunland Group, SX Projects, Thiess John Holland, Transcity JV.
Architects
Archidiom Design, Bates Smart, BMA Architects, Bureau SH, Candalepas Architects, DBI, Design Studio 407, Fitzgerald Bennett, GMB, Hokin Design Group, PTW Architects, Raymond Panetta Architects, Squillace Architects, Turner, TVS Partnership, Vanovac Tuon Architects, Wood Marsh, Woods Bagot, ZSA.
Builders
Bronxx Constructions, Buildcorp, Condev Construction, Construction 8, Dasco Australia, Deicorp, DL Constructions, Grindley Construction, Grocon, Kane Constructions, MN Builders, Morris Property Group, Next Constructions, Probuild, Red1 Constructions, Solid Property Group.
Project Managers
Colliers International, East View, First Point, IPS, LAM Consulting, Lindos Group, M Projects, Miramax Projects, Raine & Horne Commercial, Ray White Commercial, Sterling Project Solutions,  Structum, Thinc Projects.
Specialist Contractors
Austress, Avo Piling, Douglas Partners, Mainland Civil, Provinical Planning.
About Us
Structural Design Solutions is a privately-owned, boutique structural engineering consulting firm servicing the needs of clients throughout Australia, and internationally.
Founded in 2005 by Dr Robert Facioni, B.(Hons,) Civil Engineering, PhD, Structural Design Solutions was established on the premise that the building industry needed consulting structural engineers who provided effective services based on solid relationships which, in turn, gave clients the experience and results they paid for.
Rob came to this conclusion after having worked in some of Australia's largest and more prestigious consulting firms, where he was an integral team member of many significant projects including; Sydney Harbour Casino, Emirates Twin Towers in Dubai, Melbourne's Federation Square, Citibank Tower in Sydney, The RAS Showgrounds Homebush, The Sydney 2000 Olympics Baseball Stadium and the AMP Sydney Olympic Sculptures.
Since 2005, Structural Design Solutions has landed many major contracts with a wide variety of developers, builders, architects and consultants within Australia and internationally, including Fiji and the UAE. See Projects and Clients pages (links)
Our Approach
Structural Design Solutions' continued success comes down to our collaborative approach, good communication and strong technical excellence.
The foundation to achieving successful results for our clients comes through our expertise in engineering cost effective and timely design solutions.
When working on any project, we listen to the needs of an entire project team – developer, builder, project manager, architect and other consultants. We are proactive in communicating the pros and cons of the various structural engineering options to each member of that team. We then work with the whole team to develop viable concepts which meet the needs and add value to each individual project.
Through this collaborative 'whole-of-team' approach, and our innovative designs, we are able to provide excellent project outcomes. The foundation to achieving this is through our internal 'engineering' of cost effective and timely design solutions that result in solid relationships which build mutual respect with clients, project designers and construction teams.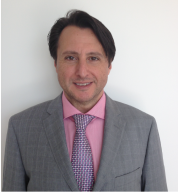 Dr Robert Facioni gratuated from The University of Sydney with an Honours degree in Civil Engineering in 1990. He has a PhD specialising in The Vibration Control of Wind Sensitive Tall Buildings.
STRUCTURAL DESIGN SOLUTIONS NSW
Suite 11, 50 Great North Road
Five Dock, NSW, 2046
Australia
Ph: +61 (0)2 9712 4700
Fax: +61 (0)2 9712 4733
Mail: PO Box 245
Five Dock, NSW, 2046
Australia
STRUCTURAL DESIGN SOLUTIONS QLD
Unit 10, 106-108 The Esplanade
Burleigh Heads, QLD, 4220
Australia
Ph: +61 (0)7 5659 1265
Mail: PO Box 1145
Broadbeach, QLD, 4218
Australia